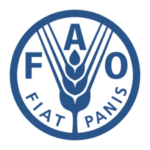 Website Food and Agriculture Organization (FAO)
RE-ADVERTISEMENT. CANDIDATES WHO HAVE ALREADY APPLIED, DO NOT NEED TO APPLY AGAIN.
This post is opened in the context of the Junior Professional Officer (JPO) scheme sponsored by the Government of the Netherlands and is addressed exclusively to PEOPLE WITH THE DUTCH NATIONALITY.
For criteria see  the website of Nedworc Foundation: Junior Professional Officer Programme – Nedworc Foundation
Please read the criteria and FAQ section carefully before considering applying.
Provide technical, policy and programme support promoting sustainable bioeconomy in food and agriculture through technological (biotechnology, bioengineering, product design for outcome, and bio-based processing), organizational (policies and institutional behaviour) and social innovations (societal awareness, data systems, and human capital), that promote responsible consumption and production based on healthier diets and efficient use and reuse of biological resources and improve livelihoods. Support countries in the formulation and implementation of integrated evidence-based bioeconomy policies and practices for sustainable and circular agri-food systems that are inclusive of rural communities, indigenous groups, youth and women.