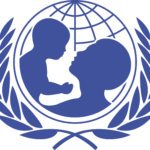 Website UNICEF
Extended closing date. Applicants that already have applied do not need to apply again.
This post is opened in the context of the Junior Professional Officer (JPO) scheme sponsored by the Government of the Netherlands and is addressed exclusively to NATIONALS OF DEVELOPING COUNTRIES THAT APPEAR ON THE LIST OF THE FOLLOWING COUNTRIES ELIGIBLE FOR THE DUTCH JPO PROGRAMME: http://www.nedworcfoundation.nl/pdf/List%20of%20eligible%20countries%20%20November%202018.pdf
For criteria see  the website of Nedworc Foundation: Junior Professional Officer Programme – Nedworc Foundation
Please read the criteria and FAQ section carefully before considering applying.
 The Health Officer provides professional technical, operational and administrative assistance throughout the programming process for the Health Programme within the Country Programme, from development planning to delivery of results, by preparing, executing, managing, and implementing a variety of technical and administrative programme tasks to facilitate programme development, implementation, programme progress monitoring, and evaluating and reporting of results.