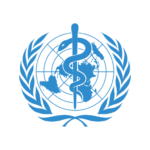 Website World Health Organization (WHO)
This post has an extended closing date. Applicants that already applied, do not need to apply again.
This post is opened in the context of the Junior Professional Officer (JPO) scheme sponsored by the Government of the Netherlands and is addressed exclusively to PEOPLE WITH THE DUTCH NATIONALITY.
For criteria see  the website of Nedworc Foundation: Junior Professional Officer Programme – Nedworc Foundation 
Please read the criteria and FAQ section carefully before considering applying.
The Junior Professional Officer (JPO) will work in the Child and Adolescent Health Unit (CAH) within the Department of Healthier Population in WHO Regional Office for the Eastern Mediterranean. Under the supervision of the Regional Adviser for CAH, the JPO is expected to assist in strengthening child and adolescent health programming in humanitarian settings. S/he is specifically expected to contribute to appropriate implementation of the Regional Operational Guide for CAH in humanitarian settings in the target countries. S/he will be responsible for monitoring feedback on the operational guide and updating it accordingly. The JPO will work closely with counterparts in the WHO department for health emergencies (WHE) in order to ensure synergy and consistency in WHO approaches towards children and adolescents in emergency affected countries.