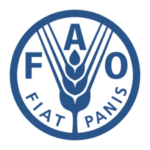 Website Food and Agriculture Organization (FAO)
This post is opened in the context of the Junior Professional Officer (JPO) scheme sponsored by the Government of the Netherlands and is addressed to PEOPLE WITH DUTCH NATIONALITY AND NATIONALS OF DEVELOPING COUNTRIES THAT APPEAR ON THE LIST OF THE FOLLOWING COUNTRIES ELIGIBLE FOR THE DUTCH JPO PROGRAMME:
http://www.nedworcfoundation.nl/pdf/List%20of%20eligible%20countries%20%20November%202018.pdf
For criteria see the website of Nedworc Foundation: Junior Professional Officer Programme – Nedworc Foundation
Please read the criteria and FAQ section carefully before considering applying.
Supports the achievement of the Sustainable Development Goals (SDGs) by liaising with key partners and UN agencies and member countries in New York. Support the establishment and maintenance of relations with the Liaison Office with the United Nations, contribution to and promotion of UN activities of relevance to FAO.