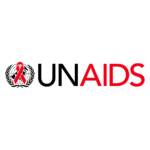 Website UNAIDS
Extended closing date. Candidates that have already applied, do not need to apply again!
This post is opened in the context of the Junior Professional Officer (JPO) scheme sponsored by the Government of the Netherlands and is addressed exclusively to PEOPLE WITH DUTCH NATIONALITY.  For criteria see the website of Nedworc Foundation: Junior Professional Officer Programme – Nedworc Foundation 
Please read the criteria and FAQ section carefully before considering applying.
Main tasks and duties:
Under the direct supervision of the UNAIDS Country Director (UCD) the JPO will:
Develop a knowledge base and advocacy tools on gender, legal and human rights issues in South Sudan, identifying the existing legal, social and structural barriers, including gender-based inequalities, unequal gender and social norms, and gender-based violence that hinder HIV programme implementation and protection of the human rights of key and vulnerable populations.
Advocate for the removal of punitive and discriminatory laws and policies and structural barriers that foster HIV transmission, exposure or create barriers to HIV services for key and vulnerable populations.