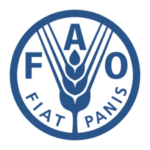 Website Food and Agriculture Organization (FAO)
RE-ADVERTISEMENT. CANDIDATES WHO HAVE ALREADY APPLIED, DO NOT NEED TO APPLY AGAIN.
This post is opened in the context of the Junior Professional Officer (JPO) scheme sponsored by the Government of the Netherlands and is addressed exclusively to NATIONALS OF DEVELOPING COUNTRIES THAT APPEAR ON THE LIST OF THE FOLLOWING COUNTRIES ELIGIBLE FOR THE DUTCH JPO PROGRAMME:  http://www.nedworcfoundation.nl/pdf/List%20of%20eligible%20countries%20%20November%202018.pdf
For criteria see  the website of Nedworc Foundation: Junior Professional Officer Programme – Nedworc Foundation
Please read the criteria and FAQ section carefully before considering applying.
Collection, analysis and review of information, data and statistics, and project/meeting services to support programme products, projects, publications, and services.
Key functions:
Collects, reviews/cross checks and/or analyses relevant agricultural, economic, trade, market, social, environmental, nutrition/food composition and/or gender related data, statistics and information to support delivery of programme projects, products, publications and services;
Undertakes analysis, provides technical input for plans and reports and edits/revises technical documents and/or publications;
Participates in the development of improved tools and methodologies;
Updates databases and web pages;
Participates on multi-disciplinary project/work teams;
Participates in the development of training materials and the organization of workshops/seminars etc.;
Participates in the organization, conduct and follow-up of meetings, consultations and conferences, the development/production of required materials and the provision of information and assistance to partners.