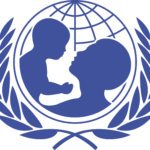 Website UNICEF
Re-advertisment . Candidates who have already applied do not need to apply again.
Open vacancy with UNICEF in the context of the Junior Professional Officer (JPO) scheme sponsored by the Government of the Netherlands.
This post is addressed exclusively to NATIONALS OF DEVELOPING COUNTRIES THAT APPEAR ON THE LIST OF THE FOLLOWING COUNTRIES ELIGIBLE FOR THE DUTCH JPO PROGRAMME: http://www.nedworcfoundation.nl/pdf/List%20of%20eligible%20countries%20%20November%202018.pdf
For criteria see  the website of Nedworc Foundation:
Junior Professional Officer Programme – Nedworc Foundation
Please read the criteria and FAQ section carefully before considering applying.
The Adolescent Skills & Employability Officer provides technical assistance to countries in designing and implementing activities related to assessing, monitoring, and improving adolescent and youth skill training and employability programmes with a focus on equity and gender dimensions. Identifying and supporting scaling-up multiple pathways for adolescents and young people to receive skills training to increase their preparedness for the 21st-century labour market. There is strong impetus and opportunities to engage with the private sector to drive Generation Unlimited (Gen-U) across the region based on varying degrees of country office programme sophistication.