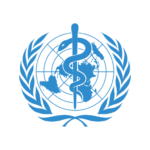 Website World Health Organization (WHO)
This advertisement has an extended closing date.  Applicants that already applied do not need to apply again.
This post is opened in the context of the Junior Professional Officer (JPO) scheme sponsored by the Government of the Netherlands and is addressed exclusively to NATIONALS OF DEVELOPING COUNTRIES THAT APPEAR ON THE LIST OF THE FOLLOWING COUNTRIES ELIGIBLE FOR THE DUTCH JPO PROGRAMME:
http://www.nedworcfoundation.nl/pdf/List%20of%20eligible%20countries%20%20November%202018.pdf 
For criteria see  the website of Nedworc Foundation: Junior Professional Officer Programme – Nedworc Foundation
Please read the criteria and FAQ section carefully before considering applying.
The Junior Professional Officer (JPO) will work as a member of the country team to support WHO's work in midwifery, including in the areas of sexual, reproductive, maternal, newborn, child and adolescent health (SRMNCH).  In particular, the JPO will support the implementation of the joint WHO-UNFPA-UNICEF-ICM 2019 "Framework for Action: Strengthening quality midwifery education for universal health coverage (UHC) 2030" in the context of improving quality of care through the global network for quality of care, which is actively led by the governments in both Sierra Leone and Malawi. The JPO will participate in efforts to harmonize support to countries in the design and implementation of national health strategies and plans in the context of SRMNCH and with an integrated focus on midwifery, in the context of the UN Secretary General's Every Woman Every Child initiative, Sustainable Development Goal 3 to help catalyse the related Global Strategy for Women's, Children's and Adolescent's Health 2016-30. The overall aim is to work towards universal coverage of effective midwifery interventions to reduce morbidity and mortality among women, children and adolescents, and to improve health and development. In 2020, "The International Year of the Nurse and the Midwife", the JPO will have a unique opportunity to be engaged and actively support the development and implementation of the advocacy and communications strategy, in partnership with the International Confederation of Midwives (ICM), International Council of Nurses (ICN) and the Nursing Now campaign.