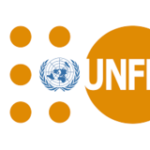 Website United Nations Population Fund (UNFPA)
Extended  closing date. Candidates that already applied do not need to apply again!
Applicants with DC nationality only
This post is addressed exclusively to candidates with a nationality from Developing Countries following the list of eligible countries for the Netherlands JPO Programm Please read the criteria and FAQ section carefully before considering applying.
The JPO will be:
Working on implementation of UNFPA's partnership strategies as they relate to SRH, GBV, Gender Equality, and Youth Empowerment, and will play a pivotal role by providing sound data and reliable information in matters related to population and development.
Developing and providing information on UNFPA programmes and results to new and existing partners.
Build close relationships with the programme and operations team as well as consultants, advisers, and experts and establish and maintain collaborative relationships with counterparts in government, multi-lateral and bilateral donor agencies and civil society to address population and development matters.
Working closely with the communication and programme teams.
Establishing strategic partnerships, funding proposals and a young professional mentorship/advisory programme in support of the UNFPA cooperation in Egypt.